October 6th, 2020

2020 - A sad year for the world and for rock!
Another of the great, irreplaceable ones is gone. Eddie van Halen is sadly another victim of cancer after a long struggle, way too young at 65. Losing him and Neil Peart earlier this year, I can't help but feeling that all the really great ones are soon all gone, and the world is left so much a poorer place. Earie that this Monday I watched Warren Huarts excellent video on Eddie and his impact on the the music world, released, as it showed, just two days before Eddie's passing. It's an excellent breakdown of his career aswell as his most famous solos. A good reminder of the pure genius and talent of the man.

Check it out at https://www.youtube.com/watch?v=pLzX0-ipy5I&t=4s

Thank you Eddie, you will never fade!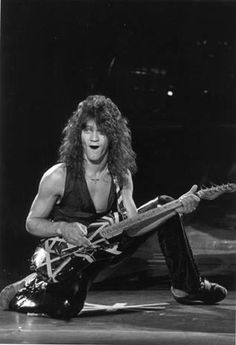 March 22nd, 2020

Extra time for creativity? BAM, the "Creative Oasis" is open for business
With the world turned upside down by a virus, a lot of people suddenly find themselves
having a lot of idle time. I can't think of a better way to use that time than for creativity,
and BAM is the ideal place to try out and capture creative ideas. So, come on over and
get going. We're open for business and offer a 20% "Corona"discount for a limited time.
January 7th, 2020

Neil Peart is no longer with us - Farewell to a King!
It's strange how you anticipate a new year with optimism and curiosity, only to find it
beginning in the worst possible way. Leaning the news of Neil Peart succumbing to
brain cancer was a punch in the gut. I wasn't even aware he was ill, and it took me a
fair amount of time to realise that he was really gone. How could he be?

As easy as it is to feel sorry for yourself losing a lifelong idol, a companion, musically
and lyrically, through confusing teenage years, and an inspiration all the way til today,
I have even more trouble dealing with the incredibly unfair share of pain, loss and
suffering that Neil was handed. It's just heartbreaking. I also feel very strongly for his
bandmates Alex and Geddy who built and shared their whole lives with Neil.
I can't even begin to imagine their sense of loss.

My deepest sympathy goes out to Neils family.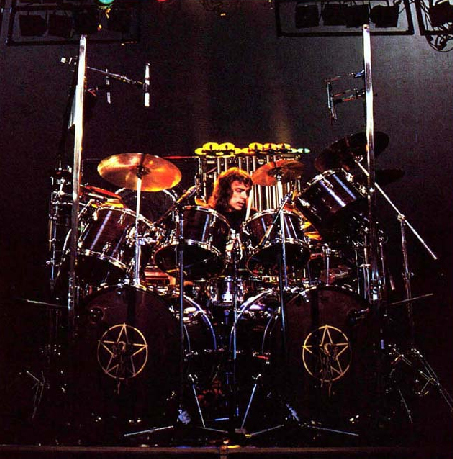 Neil and Rush will be sorely missed, but their music lives on and will continue to marvel
and inspire new listeners and old fans alike. With so much accomplished and
documented, there's a fantastic treasure of songs, videos and books to visit and revisit.
"Suddenly you were gone, from all the lives you left your mark upon"

Thank you Neil Peart for everything!
Old News

January 12th, 2013

The Yellow Lounge and Sweden Top 100!
A week of contrast indeed. Thursday 10th of January, O-Baren/Sturehof hosted the first ever Yellow Lounge session in Sweden. It also was the first session ever to be webcasted live worldwide. The Yellow Lounge is a concept created by Deutsche Grammophon to promote classical music in new settings such as clubs, in order to reach a new and possibly younger audience.
Anticipation with eveyone involved was of course high and we did not get dissapointed. World class british voilinist Daniel Hope together with legendary italian composer Ludovico Einaudi delivered a fantastic 2-set show with supporting members of the Royal Philharmonic Orchestra. Mixing over the headphones, while providing 2 live mixes for the venue is of course far from ideal. but appart from some interference in the wireless talkback mic, it turned out quite nice. You can watch the show here
As a contrast I found out that Sweden Rock Magazine just published their new issue with the list of Swedens top 100 rockbands based on a readers poll. Included with the magazine was also the split CD single with no 1 and 2 in the poll, Candlemass and Entombed, that I recorded at the end of 2012 were they perform one song from each other. Scrolling down the complete list I was happy to find that I have worked with no less than 11 of the bands there, not least the top 3, Candlemass, Entombed and Europe. You can see the complete list here.
On the list I have worked with the following bands in the studio and/or for liverecording
1. Candlemass
2. Entombed
3. Europe
5. Dissection
10. Hellacopters
14. Dismember
17. Talisman
36. Merciless
52. Crash Diet
57. KRUX
58. Freak Kitchen

Sweet....
January 2nd, 2013

New year, new gear!
A happy new year to all friends out there!
2012 ended in an unusually intense way. In parallell to designing and installing the multi-purpose sound system for Taverna Brillo, a brand new sister restaurant to Sturehof/O-Baren and Riche also at Stureplan downtown Stockholm, I recorded Candlemass and Entombed for a single to be included with a new issue of Sweden Rock Magazine.
In mid-October I had a very entertaining and inspiring 2-day tracking sessions with Alan Atkisson, an american singer/songwriter living nearby me. We first met over 10 years ago and Alan has over the years built up a collection of great songs, just waiting to be recorded. We started out in small scale a year or so ago, and it's just getting better. On this occassion I had called in my friends Mats Nilsson on bass and Micke Ajax on drums, and the session came out fantastic. The plan is to finalize the project before summer. Earlier in the fall I had the pleasure of mixing 5 songs from the Band of Horses show at O-Baren in September for Sony/Spotify. After getting the bands blessing for the final mixes, the songs were made available as "The Spotify Sessions", so check it out, they came out pretty nice.
At Christmas I felt I had well earned some new toys, and so I decided to enter the "500-format" for API's lunchbox. I got myself a pair of Lindell 7X compressors, 2 PEX Pultec style eq's. I also was curious about Elysia and their Xpressor stereo comp and the Nvelope. I got an API 6B lunchbox with room for one of the two Elysia units, but after trying them out I think I'll keep them both as they sound and feel fantastic. There's something about good quality outboards that just can't be duplicated in a plug (did I say that?). The PEX eq's haven't landed in the studio yet, but if they're as good as the 7X's, I know I'll love them.
Something tells me 2013 is going to be good.....
September 24th, 2012

Work!

At the very beginning of summer, I had the pleasure of attending the Candlemass releaseparty on June 5th at Debaser Slussen, Stockholm. I was honoured by Leif and the rest of the band with a rare and beautiful vinyl version of "Psalms for the Dead" for my work recording the album. It is said to be their last and it was a thrill to be part of it and to contribute to it's apparent success in whatever way I could. I didn't get to see them perform that evening as I was doing livesound for Jake Samuel of he Poodles, who happend to have his releaseparty at O-Baren that very same night. In any case it was
a good start of the summer.
Fall started with a bang. Loads of work both in the studio, and at O-Baren. On September 10th, we were happy to see 3 of the guys from the Band of Horses here for a promotional visit. For me, that meant doing live sound for them at the Spotify head office in the morning, and a fantastic showcase at O-Baren the same evening. Their new album "Mirage Rock" is fantastic, so check 'em out if you havenät heard them. Really nice and easy going guys on top of that!
In the studio I've been doing some work with legendary guitar blues man Mats Ronander during the summer, and which I hope to do soon again. I also recorded the rhytm tracks for a full album of progressive rock by the Schelander brothers which came out real nice. I also recorded a contribution to the swedish Eurovision contest by the band Captain Blackbeard, and some vocals for writer/producer Natanael.

April 20th, 2012

YMF!

I'm proud to announce the introduction of YMF, short for Your Music Factory. This is a new project aimed at writing and producing original music for marketing, media, events and artists alike. YMF is a collaboration between me and and Mats Nilsson, an old friend and fellow musician. We once played together in Boxer (with Matti Alfonzetti, Antonio Saluena and Jocke Uddling) as well as in other constallations. Mats is a formidable bass player and a seasoned arranger and producer. Currently we're working on our first project with a top client. Check out the background of YMF at www.ymf.se (swedish only, sorry!)
February 2nd, 2012

Rebecca Fergusson & Michael Kiwanuka

2 days in a row we had great artists from the U.K. visiting Stockholm and O-Baren. First, on February 1st, British X-Factor artist Rebecca Fergusson did a great showcase. The day after, Michael Kiwanuka hosted an intimate and soulfull showcase. Of course the joint was packed and no one left untouched by this new and very charismatic singer. Mr Kiwanuka also attended Skavlans talk show broadcasted the day after.
January 10th, 2012

Candlemass, back in business!

After a well earned vacation during the holidays, I'm back in the office for a fresh 2012. If I thought the White Flame sessions where intense, the 2 weeks with Masters of Doom, Candlemass put them to shame. But, we pulled it off! I just spoke to Mr Laney who's mixing it, and he's nearly done. And, he's extremely happy about it and how it sounds on the way in, making his job all the more fun and easy. I think I'll sneak over for a preview, or rahter, prehear. In any case, it was a lot of fun as always with these guys and whish them all the best for this their final escpade.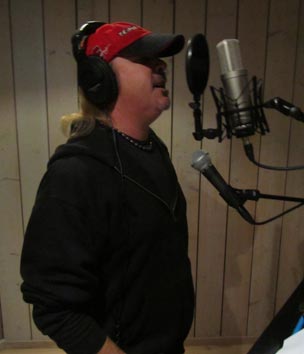 Mr Lowe in the vocal booth, dooming!
November 15th, 2011

More recording!

The session with White Flame was an intense and fun 12 days. Reports has it that the album is now mixed and mastered, and I'm of course eager to check out the result. A second collection of songs from Candlemass has also been tracked as part of their preparations for the new album up for recording at BAM early December. At O-Baren I've also tracked some live gigs for Universal as well as Librah and Gustaf Törling among others.
September 18th, 2011

Recording, recording, and some mixing!

2011 has really seen a boost in business at BAM. If it's due to the recent installation of a SSL AWS900 console I'm not sure, but it is indeed inspiring. Presently I'm finishing projects with Doghouse and Blackshine, both full album productions. Also mixing for the USSR some really nice popsongs for a new client. Last weekend I did some pre-production recording for Doom legends Candlemass as a preparation for their new album to be recorded by the end of this year. Also, a couple of weeks ago, Ian Haugland of Europe came by and naild 5 tracks for a new, secret project. This was the first in a series of projects in collaboration with producer Chris Laney, soon to be followed by Finnish band White Flame. The recording of their album begins on September 26th.
I've also made some new additions to the hardware arsenal such as a couple of Beyer M-160's, AKG 271 mkII headphones and a new headphone amp. I also found a vintage tube for my Rode NTK LDC, a 1963 Valvo/Phillips tube that should sound really sweet!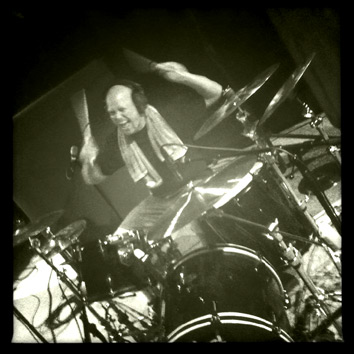 Ian Hauland letting it out at BAM!
June 28th, 2011

Europe BD/DVD no 1 in Swedish sales chart!

Just got the news that the new Europe live-BD/DVD reached no 1 in the Swedish sales chart, taking over first position from AC/DC "Live at River Plate", and before names like Foo Fighters and Bruce Springsteen. Nice! Check it out at www.sverigetopplistan.se
June 15th, 2011

Europe live up for release!

On June 15th the recently recorded concert from legendary London venue Shepherds Bush is up for release on BlueRay and DVD. Also included is a concert recorded at Hovet, Stockholm Christmas 2009. Both recording where made by BAM as well as mixing of the Stockholm concert. Both concerts includes most of the classics together with new material fron the recent "Last look at Eden" album.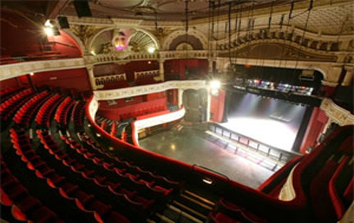 Shepherds Bush, London, U.K.

At the studio both new and old clients enjoy the sound and ergonomics of the newly installed SSL console. Recently Krux, a sideproject of Candlemass leader Leif Edling, laid down the basic tracks for a new album. The band were especially impressed with the drumsound captured downstairs @ BAM. The project will now proceed in various project studios and is to be finished at the end of the summer.
Dog House, a Stockholm band, made a "live in the studio" recording of some 8 songs recently. The method, which I encourage all true rockbands to employ, combines the advantages of top notch studio sound with a familiar "rehearsal" approach to the session, thus avoiding a lot of the pressure that may present itself when the red light is on. With the guitar cabinets in the iso boths upstars, and the bass lined for later re-amping, this 4 man band where recorded with drums both close miked and with a Glyn Johns setup, as well as a M/S combo for a maximum of options when mixing. Some overdubbs such as final lead, backing vocals and guitar solos were added. Again the SSL console shines in combination with the rest of the setup.
Also in the pipeline, some songs from the USSR up for mixing. Both clients from the past and some new voices and names.
April 28th, 2011
BAM Version 2.0!!!

At last! After months of installation and re-design, the new studio setup was finally ready for action sometime in March. The big news is a Solid State Logic AWS900+SE console, bought and shipped from England just before Christmas. This is of course a major upgrade to the studio regarding sheer audio quality, but also ergonomically and not least, a great inspiration. A great studio just got even better! As soon as everything was up and running, I started mixing and recording. First the finishing touch on a forthcoming Live-DVD release with Europe, then an EP project with Greasy Saddles, and also the over-dubbing and mixing of the earlier recorded album with Blackshine. Some other livemixes have also been done. All I can say is, wow! Every aspect of the desk is amazing and with the recent version 4 software, I don't miss anything. To complete the studio upgrade an Eventide Eclipse, a Sony R7 and D7 and a Mohog MoFET76 was installed. The Motu system got a second HD192 interface for audio in and out of the AWS900. I also got a very nice clock generator from Black Lion Audio of Chicago. Recommended!

With the release of Pro Tools 9, I had to add that to the arsenal. Originally a hard core Logic user from way back in the days of Ataris and Creator/Notator (back in the dark middle ages), I made the switch to Nuendo some years ago when I lost interest in Apple computers for various reasons and never really looked to Pro Tools since its inability to run on non-Digidesign hardware. With that out of the way with version 9, I must admit Pro Tools integrates in a fantastic way with the AWS900 with on-screen control even over routing and plug-ins, in a way Nuendo doesn't come close to. However, from a pure DAW standpoint I'm perfectly happy with version 5 of Nuendo and still consider it "King of the hill". I'll propably end up using both depending on the situation and the good thing is I'm now compatible with the majority of DAWs.

I've updated the homepage with some new pictures, but if you're curious to stop by for a coffe and a peak, just let me know.

Last but not least. As an introduction to BAM Version 2.0 I'm still using the prices from 2009 on the "BAM Version 2.0 offer" pricelist. So, if you have a recording project and want to treat yourself to an absolute top-notch studio at a bargain price, what are you waiting for?
August 3rd, 2010
Nuendo 5!
After the summer I'm starting up with a new DAW. Nuendo 5 was released at the beginning of the summer, and with some additional hardware changes to my system, as well as switching to Windows 7 (64-bit), I hope to reach a new level of performance and stability. In working with projects for DVD-release with 5.1 sound mixed to picture, Nuendo has proved superiour to any other DAW I've used. Swithing to a 64-bit OS meant replacing my grapic card and some other components, but seem well worth the effort with an expanded RAM (8gb). But, as always with computers, I keep my fingers crossed.


July 10th, 2010
Robert Karl-Oskar Broberg on SVT!
The last days of April I was called in to record veteran entertainer Robert Broberg who was doing 2 shows in Stockholm. Turning 70 this year and with some 50 years as a performer, Robban is an icon to the swedish audience. The show at Cirkus was captured in HD before an euforic crowd, and SVT (Swedish Television) soon decided to take part in the celebration by broadcasting the result on july 10th in both HD and standard resolution. The reviews were very positive and a DVD with additional material is planned for release.


March 16th, 2010
New toys in the studio!
Thanks to the marvels of internet and e-bay, I managed to aquire some long sought after hardware additions my studio arsenal. First, a Motu 308 interface (which is no longer manufactured) with all digital connections for hooking up those digital outboards I use as external plug-ins in Nuendo during mixdown. Then, the Holy Graal, a Yamaha D-5000 digital delay. By many considered the best DDL ever made. Had to have one!

November 18th, 2009
New Candlemass DVD/CD finished!
Just the other day I delivered the final mixes for the new Candlemass live-DVD/CD
recorded on June 4th at Sweden Rock Festival. The concert will be released both on CD and on a DVD including a bonus concert recorded in Greece in October. The band has really settled in with the new singer, Robert Lowe, and they sound re-born with a lot of energy and some really good new material. Always a pleasure working with these gentlemen and the mixes came out fatter and heavier than ever. Both the band and myself are very happy with the result. Check www.candlemass.se for release dates.



October 22nd, 2009
Bauman goes UAD-2 !
Being a user of Universal Audio hardware for some years with my 2-610 pre-amp, and software since the very first days of the UAD-1, I recently upgraded my DSP capacity with the new UAD-2 Quad. This monster DSP card with processing power equivalent of 10!!! UAD-1 cards, makes it possible for me to emulate a complete SSL-4000 desk complete with classic SSL stereo buss compression, or if you prefer a NEVE 88RS. For the past few years I've relied on the UAD 1176, LA-3 and Neve eq's for all my mixing work. With the UAD-2 Quad I can now add such goodies as the Fatso and EMT-250, modeled after golden units resulting in the best emulations available today. Of course, no matter how good an emulation is it can never really capture the feel of riding a fullblown SSL desk, but the way the industry looks today, few would pay that bill. So, focusing on the sheer audio side of the matter, UAD gets you very, very close to the real thing for a fraction of the price. Check it out!

I also recently invested in a Waves Maxx BCL for my livework at O-Baren. Excellent DA-conversion, and the compressor and limiter is just the ticket for getting the right punch and still keep the soundlevel legal.

Lately I've recorded Vindictiv and Jorn at a Metalfest at Tyrol in Stockholm. I'll probably be mixing some of the material too. At O-Baren I've recorded Roger Rönning at the release gig for his new CD. I also recorded Katharina Nuttall, also at her CD release. In the studio I'm finshing up with Candlemass (for this time), making the 5.1 for their Sweden Rock DVD.


September 21st, 2009
Europe DVD out now!
The DVD version of the previously on CD released recording from Nalen, Stockolm, is now out. I'm proud and happy to say it made 3rd place in the swedish chart, only beaten by the great MJ! Europe is also recieving a lot of aclaim for their new studio album, "Last look at Eden". Congrats guys!
Lately I've been working with bands such as Blackshine and Serafin in the studio, and also mixing for a couple of russian artists. I'm currently in the finishing process of a new DVD with Candlemass captured at their performance at Sweden Rock Festival earlier this year.


June 26th, 2009
The King of Pop, Michael Jackson is dead!
With a strong sense of loss and emptiness I humbly bow my head in memory of all the fantastic music you created. You changed the world of music forever, now rest in peace!
April 14th, 2009
The "Unsigned & Indie artists & bands" pricelist updated!

Check it out here!
March 5th, 2009
Bauman mixes Glas Vegas!
At last a long overdue update of this homepage. The second half of my 2008 was spent rebuilding and exapning the Bauman family residence, hence the silence on the news departement. Of course this doesn't mean nothing happend, on the contrary. During the fall, the CD version of Europe's "Live at Nalen - Almost unplugged" was released, and the guys even made a beautiful, orange limited vinyl edition of it. Nice!
I also spent quite a lot of time in the studio with the guys from "The Amazing Bryatollah Ferrarys", recording their first album at BAM. Now we're nearly done, and the result is very interesting. You can hear some previous recordings on their homepage.
Finally, I've been fortunate to get to work with yet another big international name. On November 4 th, James and Rab Allan from the much acclaimed scottish group Glas Vegas did an acoustic apperance at O-Baren. I recorded and mixed the gig for Daniel Höglund at swedish Sony BMG, and now (March 9 th) the result is released as an EP on Spotify. Check it out!
June 26th, 2008
Europe Live @ Nalen DVD finished!
After intense work during the spring and early summer, I finally finished mixing the sound for the forthcoming DVD with Europe, recorded on January 26th this year. A slightly different presentation of this classic rock act that I'm sure will please a lot of hardcore fans as well as those not familiar with the band. The concert features a string quartet, a lot of acoustic guitars and a very enthusiastic crowd at the legendary Stockholm venue Nalen. Most of the hits from the old days are there, together with a fine selection of covers that has made an impact on the band over the years, and of course some of the more recent Europe material. All presented in a little more mellow and laid back manner, but still with great intensity and soul. A true joy to work with, both musically and socially (the guys all being really nice). The mix will be mastered by Henrik Jonsson at Masters of Audio, Stockholm early July, and the DVD is due for release this fall. Now I'm off to vacation, see ya!
March 28th, 2008
Bauman recording/mix, song of the week on Chris Cornell site!
Just learned that "Billy Jean" from my recording and mix of Chris Cornell's live performance at O-Baren, Stockholm, september 2006, was voted song of the week by Chris' fans on his site. You can check it out here. To my knowledge, the only other song released from that recording is "Wide awake" on the "O-Baren 2006" promo-CD.
Hopefully there will be more songs from that magical night made available to the fans in the future.
March 20th, 2008
DTS in da' house!!
Just got a DTS Encoder to the studio. From now on I can offer not only finalized DTS streams for DVD, but also DTS encoded 5.1 surround CD's. This is an excellent alternative when you want to capture the magic of a liveperformance in surround, but producing a full blown DVD-production is not possible for various reasons. The result is a CD containing a 44,1 khz/16 bit 5.1 mix, playable in any home movie system. A good example of this if you want to check it out is Bonnie Raitt's "Road tested" available on DTS Surround CD. Recommended for all surround suckers!
March 5th, 2008
Check out our new, great rates for unsigned and Indie bands!
I've always loved working with new, talented, struggling, passionate bands and artists. After playing in so many bands myself over the years, I really know what it's like, the fun and the hard work, and I still enjoy being a part of that although nowadays on the other side of the glass. I'm also aware of the problem many bands have financing their recordings, which often leads to low cost and ultimately low quality solutions. Sadly, nowadays the people who will listen to you promo material are not so forgiving when
it comes to the quality of the recording itself, as they where when I first started out. Today they're used to listening to full blown productions from day one, and an inferior sounding presentation might put you in the bin before you even got the chance. So, in order to remedy that, Bauman Audio Media can now offer special rates for unsigned and indie bands and artists. You get the pricelist here, check it out!
January 10th, 2008
Best whishes for the new year!
Time really flies! A new year, and the prevoious one is suddenly history. For my part it ended with a quiet, relaxing christmas and new year holiday with the family. One of the last things that happend in 2007 was an odd job. Via my friends at Independent Film Studios I got the question if I would let filmproducer Fredrik Martin use the BAM- studio as the setting for a TV-commercial for Unibet. Not really knowing what I agreed to I said yes. So, on the 16th the studio was invaded by photographers, actors, clients, electricians, gaffers and others. Obviously the setting for the "story" of the commercial was, yes, a recording studio, and since the actors were supposed to sing and be recorded, I helped out with that. A hectic day but fun, and both the day and the result turned out quite well. The spot is presently running in a couple of different versions on commercial TV in Sweden.
During the fall I spent time in the studio with Ryan Roxie and his new swedish band, Happy Pill. Ryan has been playing with icons like Alice Cooper and Slash for many years before moving to Stockholm with his swedish wife and their kids. We started of with a recording session, tracking 8 or so songs. We're now concentrating of 3 or 4 of those to be released during 2008. With Happy Pill I also did a rare live appearance outside the O-Bar, when I did the PA-sound for the band as they opened a show for The Poodles at Klubben, Stockholm in december. You can check Happy Pill out at www.myspace.com/happypill07 and Ryan has his own site at www.roxie77.com. There's also a definite possibility that the band will re-appear at the O-Bar sometime before the summer. Great guy, great band and great songs, check it out!
September 11th, 2007
New Candlemass DVD!

On March 31st, Candlemass summoned fans, ex-members and guest stars for a 20 year anniversary at Klubben, Stockholm. The idea was to capture the event for a unique DVD-release. Unfortunately, the audiorecording was destroyed supposedly due to a harddrive failiure. As I was not involved in the recording, I truly don't know what happend, only that the only available sound recording was a 32 khz/12 bit stereo track from one of the cameras. So, in august, Leif Edling called me to see what could be done to salvage the project and secure the release. Was it possible to extract a decent sound from this off center, lo-fi track, and in the process create a virtual 5.1 version? After a quick listening through, I told Leif "Yes, I think it can be done. Don't expect miracles, but a decent, listenable presentation". After some extensive processing involving M/S encoding and processing the result was a definite improvement. I'm happy to have helped secure the release of this once in a lifetime event.
Otherwise, the new HoS album is mixed, mastered and due for relese October 18th. The album is entitled "Retoxed". If you are in Stockholm on the 17th, the releasparty is held at O-Baren, Stureplan. Contact the band at www.houseofshakira.com if you want to join!

July 9th, 2007
New House of Shakira album in the mix!

Well it's been a while, sorry for that. The spring of 2007 presented a hectic work schedule, aswell as a new addition to the Bauman family, putting "updating the homepage" at the very end of a long "to do" list. But now at last, while enjoying
some time of in the rainy (so far) swedish summer, I had no more excuses.

Lately I've been working on the new House of Shakira album, the groups 5th I believe.
Still there are a couple of songs left to work on, and of course mastering which will be done by Claes Persson @ CRP sometime in August. After some initial struggle the album is coming along nicely, with some new sides of HoS on display. Some songs are played and mixed more aggressively than ever before, but there are also a few that will please the more conservative A&R fan. A balanced mix to sum it up. Release is set for the fall of 2007.
Through my work at O-Baren, I recently made some new and interesting friends which
hopefully will result in some form of collaboration later this summer. I'll keep you posted. In the mean time I wish you a nice and relaxing summer, I'l try to have one at least.
March 19, 2007
Bauman mix no 1 in Russia

I've just learned that Angelica, and her song called "Ya budu zhit' dlia tebia", or "I'm gonna live for you" mixed by Bauman last summer (see news of June 26), after 7 weeks top ten in the russian charts, just made no 1. Congrats to Angelica, the songwriters, producers and myself.
March 10, 2007
"O-Baren Live 2006" ready for release

Finally the promo-CD for O-Baren is being finalized. A collection of 17 different artists and bands recorded by Bauman at O-Baren, Stockholm from january til december 2006, including Chris Cornell, Kamera, Waver and Henrik Levy. The material ranges from Country to Electro, Rock and Pop. An amazing mix of styles and shapes making up a record that was a true joy producing. Hats of for the staff at Sturehof for believing in this project. A releaseparty is scheduled for march 21st. Contact the guys at
O- Baren for more info, or check out the website at www.sturehof.com
January 2, 2007
Eagle-Eye Cherry "Live & Kicking" released

Finally the much anticipated Eagle-Eye Cherry live album "Live & Kicking"
is out. The album was mixed by Andreas Bauman @ Bauman during 2005
and 2006. The first release was made in Brazil, soon to be followed by other
countries. Read more @ www.eagleeyecherry.com
December 18, 2006
Merry Christmas and a happy new year 2007

In this final few days of the year I wan't to take the opportunity to wish
all friends and clients out there a merry Christmas and a happy new 2007.
2006 was a good and interesting year with some really unusual and exciting
projects and a a lot of new faces. Let's hope 2007 turns out even better.
December 9, 2006
ZAC records new material @ Bauman

Stockholm based rock group recently spent some time at Bauman
recording drum tracks for new material. New drummer Nicke made
a great performance, and after overdubs at ZAC's own project studio,
the band will return to Bauman for mix and final touches.
November 25, 2006
Bauman goes PC again. New studio Super-DAW installed.

After close to 2 years on the Mac platform due to Apples aquisition of Emagic,
we're back where we started, on the PC. Since the development of Logic as anticipated/feared took a new direction as a member of the Apple family, it became
more and more clear that it was time for a change. Though a great software for
writing music, Logic, in my opinion doesn't quite cut it when it comes to mixing,
and especially for 5.1 and mixing to picture. Being a Emagic user for almost 15
years of course made a switch seem very painful and scary.

But, once familiarised with Nuendo 3, I was sold. Of course no software is perfect,
and Nuendo sure has it's flaws (no sidechaning for instance), but I think it's as close
as you get today especially in my favourite area, surround sound. And, and I thought I'd never say this, I even think it sounds better. More open and analog style somehow.
So, once the decision was taken, parts for a PC Super-DAW was ordered. The result is a AMD Opteron Dual Dual rackmounted beast with 4 Gb RAM and a tripple head Matrox Parphelia graphic card. It's wotrh noting that with Nuendo, Bauman is fully compatible with all professional DAW software on both the Apple and PC platform via import of OMF and AAF. Cubase And Nuendo projects can of course be opened directly in Nuendo, regardsless of original platform.

The G5? It served me well, but I had to let it go. Sold it to a geologist.
October 3, 2006
Bauman receives prestigeous russian award

After mixing material for a sideproject by Lonya Goutkin, member of russian rockband Avtograph, Bauman is now officially appointed "King of Russian Crazy Rock". This was confirmed today over telephone by Mr Goutkin directly from Moscow. As this is the russian rock scene equivalent to the Nobel Prize in litterature, yours truly can't help but to get all misty eyed. Also, Mr Goutkin euphorically and generously offered to sponsor a new business card where this hard earned title of course must be added.
September 7, 2006
Bauman records Chris Cornell live

Just the other day we had a true legend visiting O-Baren. Chris Cornell stopped by for an all acoustic solo performance, while in Europe on a promotion tour for the new AudioSlave album, 'Revelations'. Apart from handling the live audio at O-Baren as usual, I was requested by Sony/BMG to make a recording of the event for radio broadcast on several stations all over Scandinavia, aswell as for a video documentation by MTV. Happy to oblige, I also to care of mixing the recording during the same night so that it would be truly 'radio ready' the following morning. That of course not being the best of circumstances for the perfect mix, it still turned out pretty nice. A fine memory of a really tough undertaking. Lots of fun and a very good performance by an seemingly inspired Mr Cornell in front of a select audience of 150 or so excited Stockholmians.
August 30, 2006
Bauman produces liverecord for O-Baren/Sturehof

I'm very excited about the deal just closed with my friends at O-Baren/Sturehof. Since
early 2006 I've recorded just about every liveact (that would let me) at O-Baren down- town Stockholm. I always thought that it was a shame with all this livemusic, and a lot of it really good, just passing through without ever being documented. My suggestion that we should record as much as possible and then compile a selection of the very best performances of the past year on a CD, was recieved with great enthusiasm by
the guys at the O-Bar/Sturehof, Juha, Lorentzo and Nicke. After some dealin' and wheelin' with the people in charge, a deal was closed just recently. Due for release in
the first quarter of 2007, a compliation CD will be released by Sturehof. The record is for promotion only, and will be handed out to regulars, journalists and others. With over
30 recorded concerts to choose from already, I'll continue to record throughout 2006, and then a final selection will be made. Bauman Audio Media is recording and mixing
all the concerts, while Sturehof handles the graphics and duplication of the final master. Already we know this is going to be very special record, and you'll probably want a copy.
August 25, 2006
Eagle-Eye Cherry lievalbum due for release

I just recieved word from Eagle-Eye that the liverecord I mixed for him mix earlier this year is due for release. The records contains songs from all of his fantastic career, and was recorded on location on tour in Europe some years ago, not by me though. The exact releasedate is not yet known to me, but check out EEC's own website at www.eagleeyecherry.com
August 19, 2006
Dissection band leader found dead

I just learned that leader of Black Metal band Dissection, Jon Nötveidt has been found dead. Apparently he took his own life. Though I didn't know Jon other than strictly professionally after recording and mixing the bands reunion DVD, "Rebirth of Dissection", it's always sad when a young person chooses death before life.

July 17-18, 2006
Chris Laney @ Bauman

Once again I've had the pleasure of working with producer Chris Laney (Crash Diet etc), as he returned to BAM for the recording of the drum tracks for upcoming Vanity
Blvd. Two days of hard work resulted in 10 songs for the bands debut album. Chris now returns to his own, smaller studio for additional recording and mix.
June 26, 2006
Bauman mixes Angelica

I've just had the pleasure of mixing Angelica, Belarus Eurovision Songcontest representative in 2005 and big star "over there". A song called "Ya budu zhit' dlia tebia", or "I'm gonna live for you" found it's way to the Bauman facility. Co-written by
Leonid Goutkin/Vladimir Matetsky/Angelica Agurbash/Lilia Vinogradova and arranged
by Jocke Björklund, the song is aimed for the russian market. A video has also been produced.

June 24, 2006
Bauman records Dissection again

Not long after finishing the production of "The Rebirth of Dissection", it was time for a
new concert recording with the band. Announced as the bands last concert in Europe,
"The Midsummer Massacre" at Johanesshovs Ice Stadium in Stockholm on June 24th,
was captured by The Speed Sled Team and producer Micke Sandberg. With a slightly
different line-up and some strong new material, the band delivered a massive show with heavy pyro FX almost 3 years after the recording of the "Rebirth"-DVD.
June 1, 2006
Hawaiifilm @ Bauman

Another film production company finds it's way to the Bauman facility. This time it was Hawaiifilm that spent a day in the house, producing material for a internet banner for one of the major computer hardware manufacturers.

May 29, 2006
TV-version of Sissel @ Dalhalla

A 30-minute TV-version of the concert with Sissel Kyrkjebö @ Dalahalla, I recorded last July has just left the building. This is a stereo only version, re-cut and containing a previously unmixed song. According to producer Micke Sandberg, the show will be aired on SVT on June 10th.

May 19, 2006
Peter Lundblad records @ Bauman again

Once again I've had the pleasure of working with Peter Lundblad, when he returned for the first session recording of a new project.
May 7, 2006
Atomic Swing @ Bauman

Director Micke Lerkrans and Atomic Swing showed up at Bauman Audio Media to shoot a new video for their comeback release on the National label.

May 2, 2006
Leif Edling and Candlemass records @ Bauman
After a week and a half of hard work finishing the Dissection DVD, I've done some
studio work recording Patrik Svalander and his crew. I also recorded and mixed three
songs for Leif Edling and a previous line-up of Candlemass. The songs are part of an upcoming release by Sound Pollution.

April 7, 2006
EFTI @ Bauman Audio Media!

Swedish film production company EFTI uses the Bauman Audio Media studio facility for shooting sketches with actor Peter Appelgren for the TV4 show "Världens Humorkväll"
With props delivered by our neighbour Independent Film Studios, the BAM facility came through as the perfect studio for smaller sets.
April, 2006
Dissection DVD in the mix!
Finally the Dissection concert recorded in the fall of 2004 at Arenan, Stockholm, is up for mix. This is an all Speed Sled Production with Magnus Göthlund as Director. The DVD is due for release later in 2006 on the Escapi Music label.
This is the first production with Nuendo 3 as the main music editing and mixing software, and so far it seems to be a big leap forward both in funcionality and
sound compared to Logic 7.
Dissection also took the opportunity to use the Bauman Audio Media studio for the recording of the video for the new single Starless Aeon, again with Magnus as Director, and Jim Heneghan cutting it.
March 15, 2006
The new website is up!

After a very busy second half of 2005, I finally got around to doing something about the website. With expert help from Patrik Svalander at Fusion Design, the site is now online. For practical reasons, I decided to only make an english version. Welcome to check it out, and feel free to contact me with your opinions, questions, or maybe for a studio tour.